Steve Johnston, Treasurer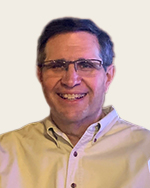 St. Joseph, Missouri
Member since: 1978
My interest in decoy collecting began with my enthusiasm for duck hunting with my father (Wayne) and uncle. I made the early mistakes in collecting, buying every wooden decoy I could secure in the Midwest. That changed when my dad and I attended our first National Decoy Show at the Drake Oak Brook Hotel in Chicago. Lifetime collector Keith Lawton (now deceased) further sparked our enthusiasm.
Background: Career included marketing, human resources, international sales with a focus on strategic planning, goal setting and leadership.
Other Involvements: Giving back to the community has been in integral part of Steve's life, He has served on multiple boards and non-profit organizations spanning 52 years.
The Collector: Beginning in 1976, Steve had no parameters on acquiring decoys. Because of his geographical location in the Midwest , most regional decoys were challenging to locate. So, the focus became Mason decoys where every duck specie was manufactured in 5 different grades. Additionally, multiple special order Masons can be sought out.
Favorite Decoy: Picking one decoy is tough, but would honestly be the challenge grade, Phase 1 Backyard Production Period redhead Mason low head shown on page 266 of "Detroit Decoy Dynasty" by Sharp and Dodge. It's age and provenance adds a true sense of historical significance.
Worth Reminding: Steve noted, decoy collecting and related items is "fun." You can make lasting acquaintances and friends from all over North America. And that is a huge part of the enjoyment!