Jeff Seregny, Marketing and Communications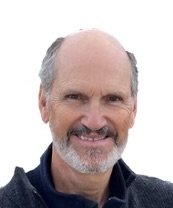 Hilton Head, South Carolina
Member since: 2005
My interest in collecting was fueled by my dad's passion for hunting and collecting great old decoys. It was and is, in large part, how I have stayed connected to him since his passing many years ago.
Background: Jeff spent over 30 years in the marketing/advertising business with a top 10 U.S. advertising agency developing communications for the likes of Chevrolet, US Postal Service, US Navy, and General Motors.
Other Involvements: Jeff is also a member of the Great Lakes Decoy Collectors Association and the Canadian Decoy and Outdoor Collectibles Association.
The Collector: Jeff bought his first decoy in 2000, but his collecting interest took off after inheriting his dad's collection in 2005. His primary collecting interest is in old Ontario and Michigan decoys in original paint.
Favorite Decoy: A hollow, eggshell thin and wonderfully painted Hen Bluebill made by James Harper of Hamilton, Ontario before 1900 stands tall among Jeff's favorites.
Contact: jseregny@gmail.com or call (586) 530-6586