Bill Dodge, Membership Programs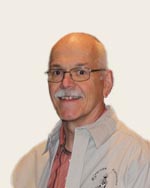 East Dubuque, Illinois
Member since: 1989
My passion for duck hunting was the catalyst for my fascination with duck decoys. That fascination lead to the discovery of the great Detroit area factory decoys, particularly those made by Jasper Dodge which resulted in a book I co-authored on the subject.
Background: Bill retired as Senior V. P. of Operations, Pepsi-Cola General Bottlers–Manufacturing, Logistics, Engineering, and Procurement.
Other Involvements: Bill is co-author of the seminal book on Detroit factory decoys, Detroit Decoy Dynasty–The Factory Decoys of Petersen, Dodge, and Mason.
The Collector: Fueled by his early passion for waterfowling, Bill began collecting in 1969, which later evolved into an interest in factory decoys, in particular those made by Petersen, Dodge and Mason.
Favorite Decoy: Not surprisingly, Bill's favorite decoy is a classic mallard drake in great original condition from the J.N. Dodge factory.
Contact: duxndolz@mchsi.com or call (815) 747-2057